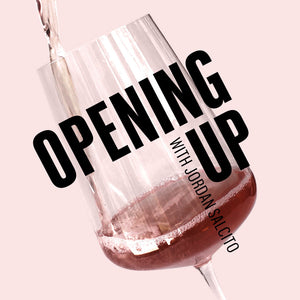 The Happy Hour Newsletter
Posted by Hello RAMONA on
Can't see this email? {% web_view %}
While I will always love summer's sun-soaked afternoons, beach days and breezy evenings, fall brings an unmatched energy and new beginnings. My four-year-old son started Pre-K today (masked, and mostly outside), and I remain inspired by the incredible steps schools and families are taking to keep a safe distance while also staying connected.
On the subject of staying connected, I'm thrilled to announce a project we've been working on for some time, a podcast: Opening Up with Jordan Salcito built on the premise that wine is the ultimate connective tissue and that the best conversations happen over a glass (or a can!).
RAMONA's internal mission has always been to leave a trail of positive disruption, and we are proud to sponsor the first season.

Below are our first three episodes, with new episodes debuting each Tuesday at 5PM EST. Click below to listen.
Ally Love
Founder & CEO of Love Squad, Peloton Instructor, and Host of Brooklyn Nets;
No longer want to receive these emails?