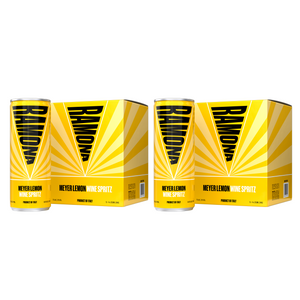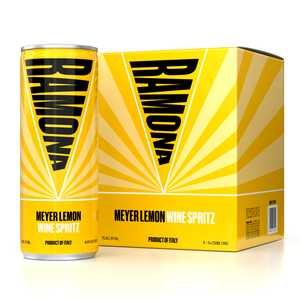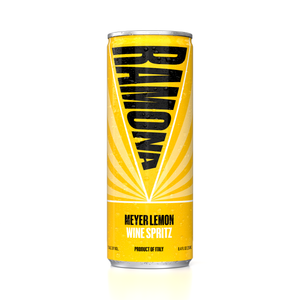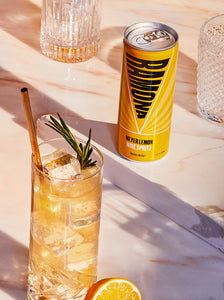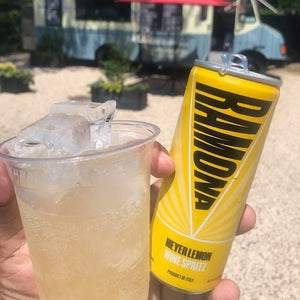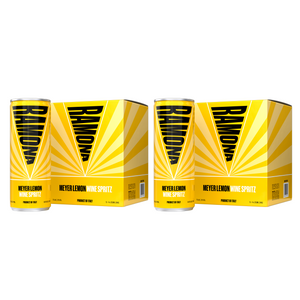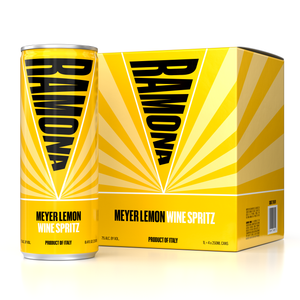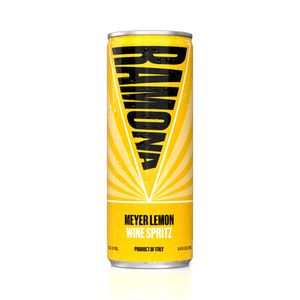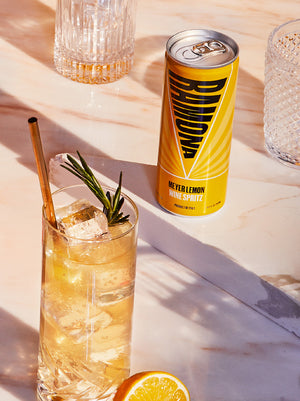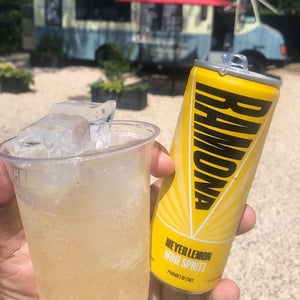 Organic Meyer Lemon Wine Spritz (4-Pack)
There is a two 4-pack (8 can) minimum to order. Mix + match your favorite flavors.
Want it now? Find RAMONA near you.
Description
Lightly sparkling organic Sicilian wine made with Zibibbo grapes and mixed with organic lemon juice. Made with the highest quality organic ingredients, sustainable production methods, no refined sugar, no gluten and no artificial anything, RAMONA is the best of the fine wine world, in a go-anywhere, do-anything can.
1 pack contains 4 x 250ml cans 
Tasting Notes
Fresh squeezed lemons, green apple, cactus flower & lime blossom
ABV / Proof

7% ABV
Calories*

110
Carbs / Sugar*

10g
Origin

Italy / Sicily
*per can